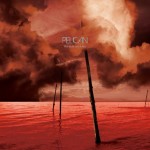 What we all come to need heisst die neue Full Length von Pelican. Nachdem mich die
Ephermeral EP schon komplett weggeblasen hat, freue ich mich schon wie ein kleines Kind auf dieses Release (kommt am 27.10 via Southern Lord).
Steffi hat mich gestern Abend darauf hingewiesen, dass es bei stereogum einen kostenfreien Download des Songs one inch above sand gibt. Der Song bestätigt mich vollends in meiner Vorfreude auf die neue Platte und hoffe, dass die Jungs auch bald mal wieder in Deutschland und am besten in Hamburg spielen.
Musik von Pelican bekommt man übriegen
hier.
Und der vollständigkeit halber auch noch mal die Tracklist für what we all come to need:
01 Glimmer
02 The Creeper
03 Ephemeral
04 Specks Of Light
05 Strung Up From The Sky
06 An Inch Above Sand
07 What We All Come To Need
08 Final Breath
Keine ähnlichen Artikel vorhanden.